One chilly Winter-Wellington morning, our team were lucky enough to grab a coffee with Enrolmy Software customers: Pip & Rosenda; creators of The Art Room. Over hot coffee, croissants and mi-goreng noodles (yes, one of us had noodles for breakfast) Pip & Rosenda shared their love for the arts, empowering kids and their journey starting The Art Room.
The Art Room: Holiday Programme Circus Crafts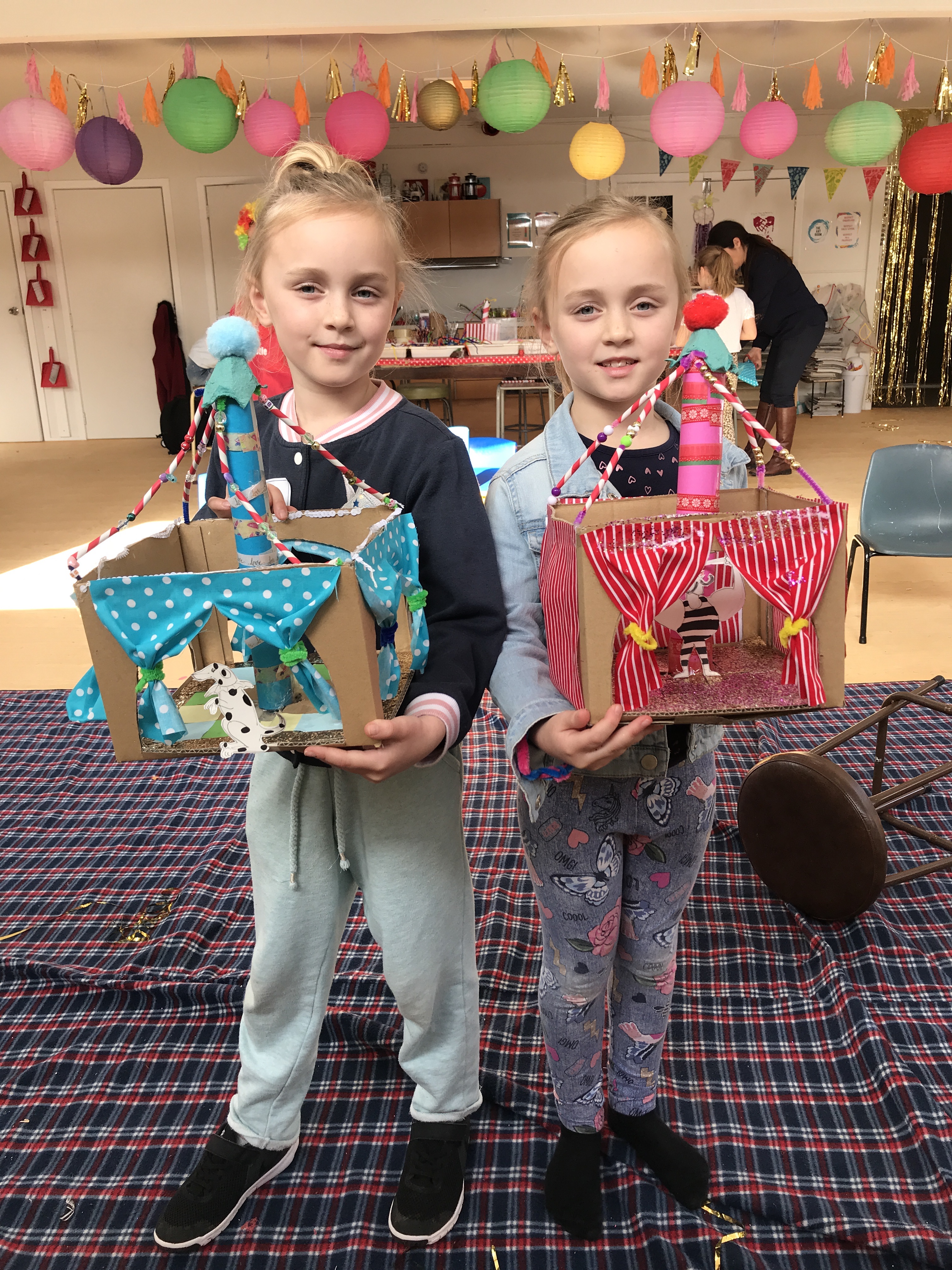 Read more about The Art Room in Pip & Rosenda's interview below.
---
Q: Hi guys, why don't you tell us about yourselves and how the The Art Room got started?
Rosenda: "Hi we're Pip & Rosenda and we've set up the Art Room!"
"I've been a teacher or over 20 years now, and have absolutely loved working with children. I was fortunate enough to meet Pip through teaching at school. Throughout the last few years I found myself teaching art and loved that. I discovered that Pip, who was teacher aid in the class, is an artist! Together we were able to deliver some really cool lessons.
Pip: "I would often be rostered into Rosenda's class. We loved planning the art activities together. I found that the children, particularly the ones who didn't think they could draw or paint or create, were the ones who were so proud of themselves by the end that it really gave us a thrill. That gave us the idea that we would like to take this further and somehow build a business around working with children and art.
Q: What other kinds of training or background do you guys have with art and education?
Rosenda: Well like I said I've been teaching for over 20 years and over that time I've seen a huge change with what's happening in schools. Overall there just doesn't seem to be much art and music in the classroom. Which is another reason we opened The Art Room.
Pip: "And I've always been from a creative background. My grandmother and my parents were artists and so it's just second nature to me to just see the creative in everything.
"The Art Room for me is a realization of a dream really, to be able to be here and just impart that knowledge and skill base to excited children. And it's a bonus that Rosenda and I are a great team."
Pip & Rosenda from The Art Room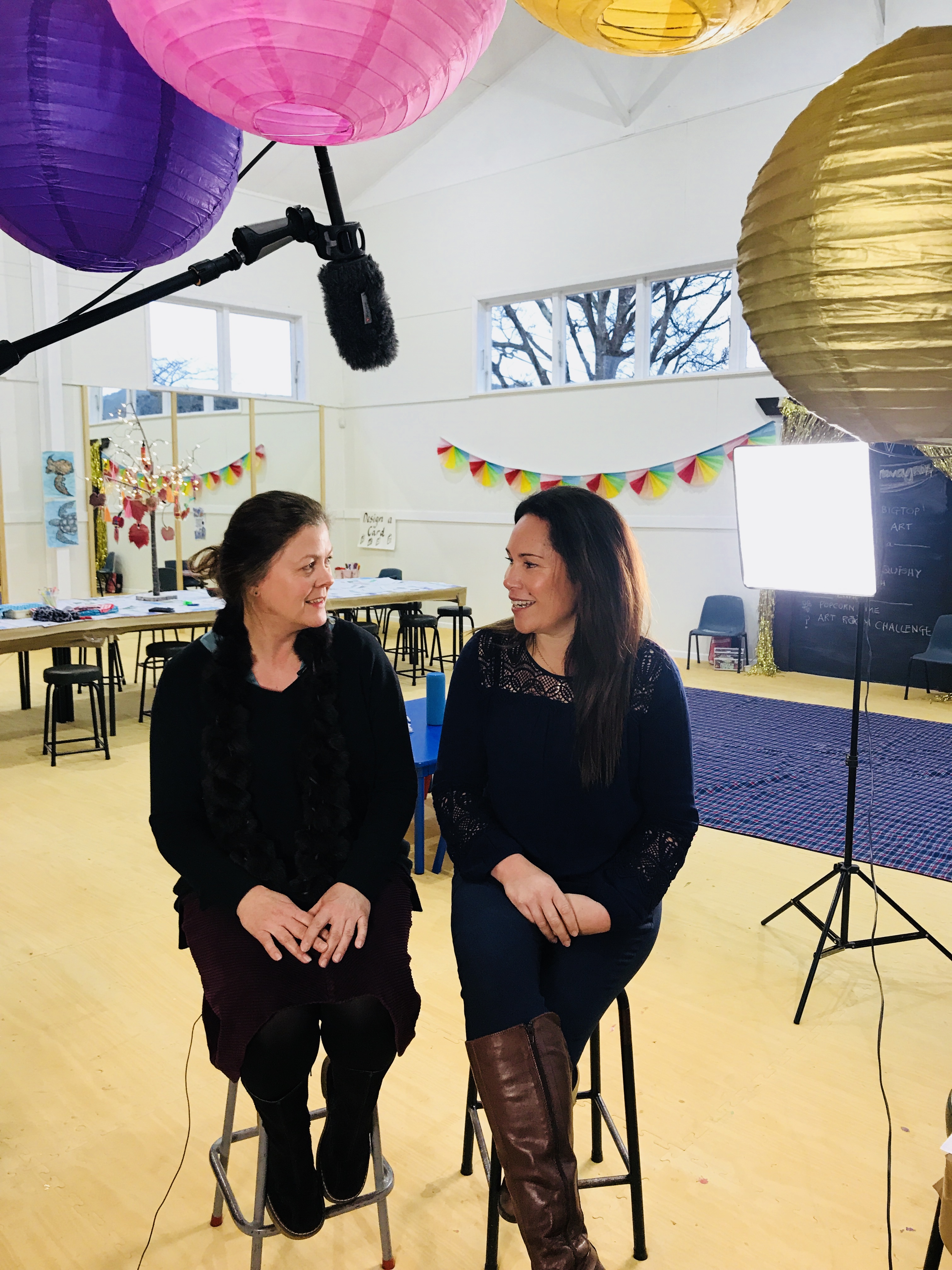 Q: So tell us about the creative classes run down at The Art Room, and who can come along to them!
Rosenda: "We're really proud of the fact that we run classes for all ages. So you can come along too haha! When Pip and I first had the idea to open an art school we were initially planning for an after-school programme for children to paint and draw. It's actually evolved into a lot more. We run a preschool class called Pipsqueaks, on a Wednesday morning. Painting and Drawing after school on a Monday for 6-9 year olds. Painting class for 10-15 year olds on a Monday. And on a Wednesday, we also have Arts & Crafternoons, which is probably one of your favorites, isn't it Pip?"
Pip: Oh my gosh, Arts and Crafternoons are always so yummy but I just love all of our classes! They're all so different and each child that comes along brings a different skill, talent and personality. But yes Arts and Crafternoons are my favourite. It's a really popular class and just the energy is wonderful in here, and the kids come in buzzing.
Rosenda: "We're also considering running more classes for adults! The number of adults that come in and inquire is really encouraging! We're working with the council as well with our Keeping Real Programme. So that's a programme where we will be working with 18 to 24 year olds that are trying to find work and just showing them what they can do with art. There's alot we want to do and not enough time some days, planning is important for us!"
Pip: "Yeah, it's very difficult sometimes to fit in all of the things that we'd like to cover in an eight-week term, but we try to incorporate all of the things that the children want to learn. So we really listen to them. And at the beginning of the term we sit down and we talk about what we're going to do and what they would like to learn and we adapt the content to that."
---
Q: What are some of The Art Room values?
Rosenda: Every time the children come into this space, it's really important for us to make sure that they feel comfortable.
It can sometimes be a little threatening for children when they think they have to do art and it has to be a certain way. We're really proud of that the fact, that when they come we actually celebrate being different and celebrate what each of them bring.
I think because we celebrate their creativity, it's drawn out of them even more.
Q: Wow, The Art Room is amazing! And it sounds so busy all the time! What would you both say is your biggest drive to keep doing what you both do?
Rosenda: Well like Pip already said - it's so awesome when you come in here and you just see the space we have created and I feel this real positive energy. I love seeing the children that come from busy homes but her they can be in a real creative space and feel confident and happy being able to just create. We'll often ... We'll do a demo and show them, hey this is what we're working towards but what we love is that they make it their own, every time each piece will be different and that's awesome.
---
Click below to book into art classes with The Art Room!