We interviewed creative arts and crafts, lessons providers; Pip & Rosenda, business owners of The Art Room in New Zealand. We asked Pip & Rosenda how they felt about mixing the arts, crafts and software!
How has technology helped you guys do what you do?
Rosenda: We couldn't have started The Art Room without technology! We use social media for alot of advertising. And it's through online platforms, through people liking and sharing what we've been doing and getting the word out there, that has allowed us to grow! We're also using Enrolmy to take our childrens class bookings. Enrolmy has saved us so much time, it's been amazing!
So how did you hear about Enrolmy and how did you know it was going to be a good fit for your business?
"Gosh we discovered Enrolmy, even before The Art Room was a realized concept! I was actually on holiday in Oakland, and I was chatting with another mum saying, "Goodness I've got to get back home, and I've got to book all the kids into all their activities. So, it was more with my parent hat on that I was looking at better ways of booking the kids into programmes." - Rosenda, The Art Room.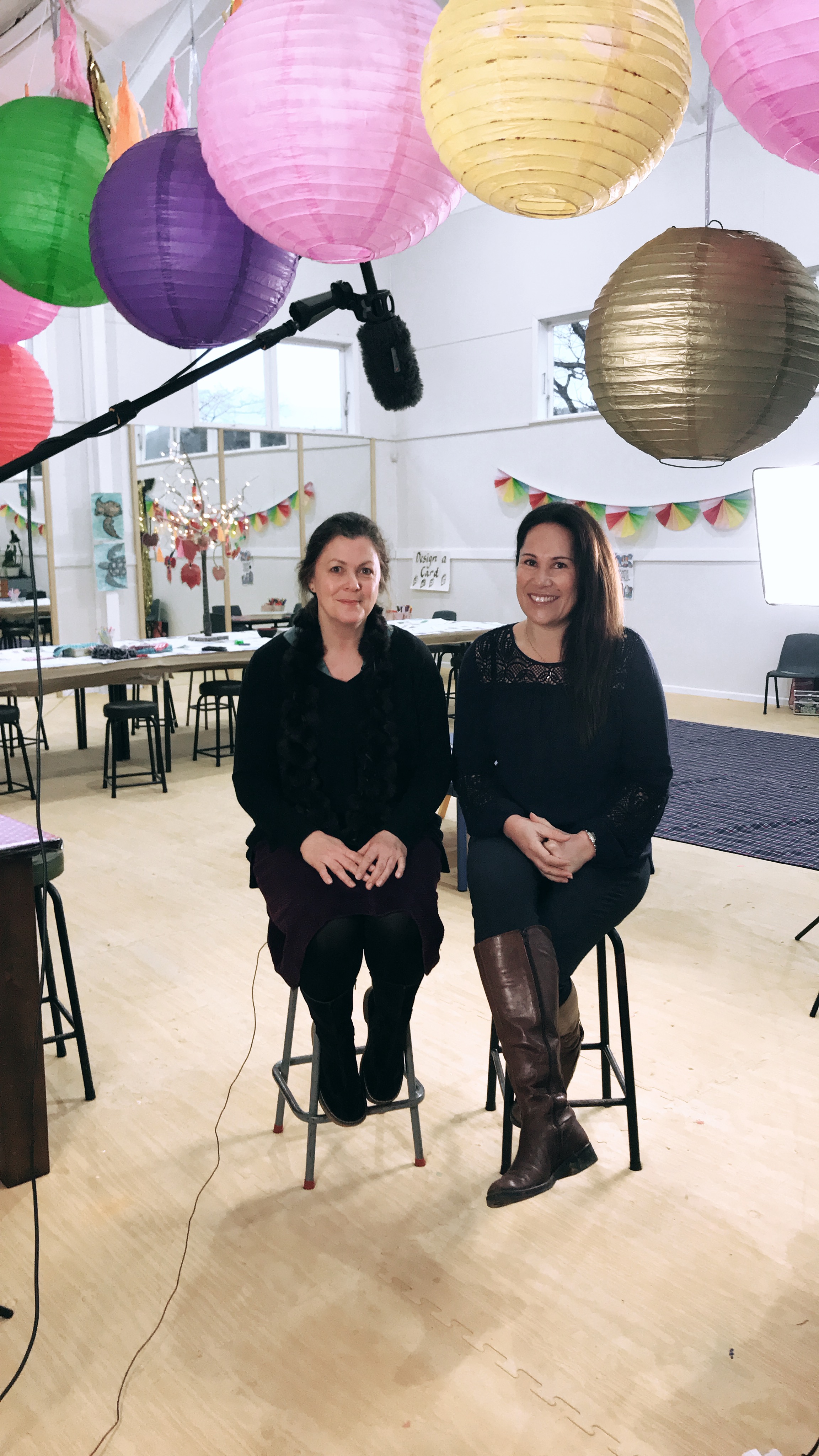 "My friend then started telling me about Enrolmy and how it was fantastic; how she's entered into the system and she can just book her children into swimming and music, and all the after school activities. Now with my teacher-hat on, I was able to forward Enrolmy on to some of the staff at school. Particularly for our sports coordinator, cause I knew he had a huge job and I thought it could be well utilized at the school as well."
How has software enabled your arts and crafts based business to thrive?
Rosenda: "Enrolmy has enabled us to have more time to spend on the things that we really want to do with the business, which is planning and prepping our art classes. Since we used Enrolmy from the moment we started I don't have other platforms to compare it too. But speaking with other activity providers that do a similar thing, when I hear about the time that they spend sorting their enrolments and chasing payments... It's made me realize just how lucky we've been, and I'm so pleased that we knew about Enrolmy as we started as a business.
"Since we've had Enrolmy in place right from the get-go, everybody that signed up with us initially, is still in the database and we can re-market to them! So for example, at the end of the term I'll say, "Send an email to all of our parents that were enrolled with Enrolmy, and invite them to book their children into the classes." I can do this before I advertise to new customers!"
"Enrolmy has been a fantastic tool to help us with our art based holiday programmes."
It's been great to be able to just go into the dashboard and see how many students are coming along today, have we got a good mix of boys and girls?
And being able to print off an automated list of the daily attendees is super quick.
Enrolmy helps with our food based planning and prep, I can take a look through and see who has allergies.
I use social media a lot so I can see which children aren't allowed to have their photos taken.
"So, for that sort of management of our art classes, Enrolmy helps me run our day smoothly."

---
See Pip & Rosenda's full interview here