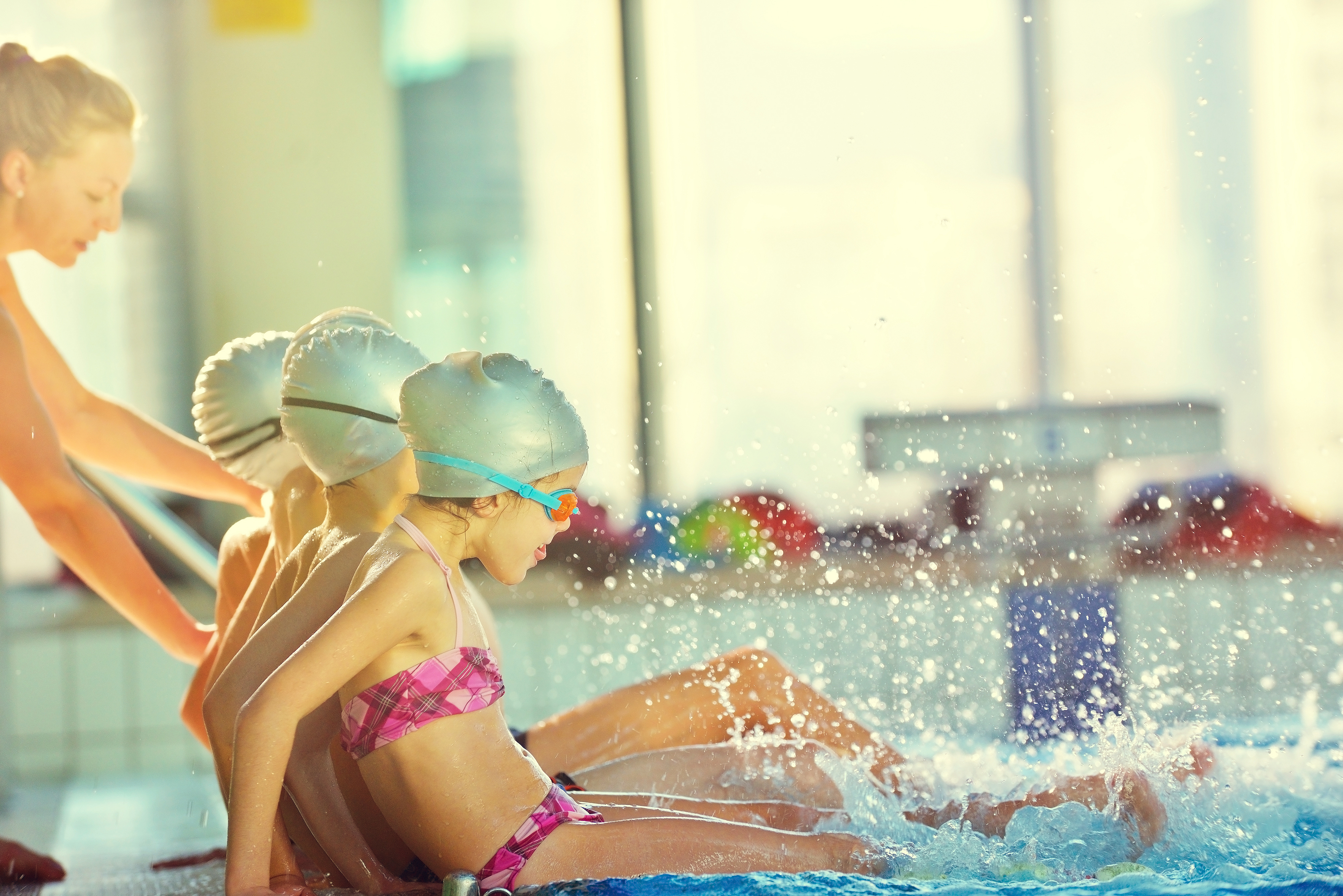 Most kids love to get in the pool on a hot summer's day and it's a good way to cool off after a busy day of programme activity. No doubt your staff are aware of the policies your organisation implements around supervision of children in and near water. It's always good to be reminded to stay vigilant. It is the responsibility of the school/organisation where you utilise the pool to ensure it is in a safe, useable state and to provide adequate signage of risks and basic rules of use.
---
Below are some reminders and tips to ensure everyone's safety and enjoyment.
1. Be prepared
Ensure everyone swimming is confident in the water. Children less confident can still participate but need to be more closely watched and stay in their depth.
Set rules for safe play in the water. Most school pools are not an adequate depth for safe diving, bombing or jumping in. Discourage these activities for everyone's safety.
Ensure children can hear and respond to instructions in the pool.
Always use safe and correct equipment and know the weather and water conditions before you go.
Staff should know what to do to rescue and revive a child if an accident does occur.
Children regularly swallow and inhale water when swimming. It is important to know what to do if it is serious.
Staff should be aware of the symptoms of 'secondary drowning' and 'dry drowning'- conditions that can develop after inhaling water and are serious.
2. Watch out for yourself and others
Pay close attention to children in or near water.
Regularly do a head count. Remember drowning happens quickly and quietly.
Ensure you have adequate staff numbers to supervise all children, especially when it is busy.
If possible, keep child numbers low.
Active supervision means eyes on the children at all times, ready to take action at a moment's notice.
You may need to walk around the pool regularly to make sure all children are in view and doing OK.
Active supervision is NOT- reading, looking at a phone or device, chatting with others, or occasionally looking at the children.
One summer I was using a local school pool with my own children. The onsite holiday programme were there at the same time. I was shocked to see 10 children in the pool with only one staff supervising. Frequently when I looked over at them, they were using their phone, and not watching the children.

3. Be aware of the dangers
Ensure children enter shallow and unknown water feet first and obey all safety signs.
Make sure children are wearing appropriate clothing for the pool. Baggy T-shirts and shorts that are below the knees can restrict their movement and drag them down in the pool once wet. If sun exposure is a concern, children should wear a rash/swim shirt. Long pants or shoes should never be worn.
4. Know the limits
If children are less confident, encourage them to participate, supervise them closely and make sure they can safely get to the side if they reach their limits.

Young children and children with a slight body frame can easily get cold, often before they want to finish swimming. Keep a close eye on children who are tired and/or getting cold and encourage them to get out. It is more difficult for them to keep themselves safe in the water if they are fatigued or cold.

If conditions are not right for swimming;
not enough staff to supervise
the weather is too cold/windy
you're not happy with the state of the pool- hazards in the area etc
children are not listening or behaving unsafely....
POSTPONE SWIMMING- it's better to have disgruntled children than a potential accident
---
These regulations for safe supervision are advertised in all Auckland City Council pools:
All children 10 years and younger must be actively supervised by a caregiver 17 years or over at all times.
Children 4 years and under must be accompanied in the pool and within arm's reach of a caregiver aged 17 years or over at all times.
Maximum adult to child ratios:
One adult to two under 5 year olds
One adult to four 5-10 year olds
One adult to one under 5 year old and three 5-10 year olds
For more information:
The Water Safety Code
Resources on Water Safety