At Enrolmy.com we provide booking, enrolment and payment software for activity providers. Many of our clients originally approached us because of the issues they faced with managing their finances. One of the correlating issues to mismanaged finances draws back to how complex providers have made this process. Here are the top three repercussions that we've seen in this industry because of it...
Operators losing money.
Staff spending more time than necessary on administration.
Business owners and their organization losing credibility with customers.
We share our simple and easily applicable solutions to tidying up and organising your financial processes.
---
1. Offer a small selection of pricing points.
We've dealt with providers who have offered up to thirteen pricing points. They'll have a price for enrolling one child, a cheaper option for two, discounts for attending more than three sessions a week... amidst having additional charges for afternoon tea, late fees, excursion prices and pick up or drop off fees. Many providers feel that such a complex pricing structure is necessary to attract and retain customers. But in reality parents end up dazed and confused at the multitude of options and operators find it nearly impossible to keep a track of all the variations. A new client of ours with over 400 students, came to us admitting that at the end of each term, she would be calling parents asking them if they had paid their invoices. This particular business faced many financial challenges, but the variance of pricing points they offered strongly affected their ability to accurately track each account. This eventuated in an accumulation of numerous, unpaid accounts each term. Whether they were large or small amounts owing, it was money lost.

We've also seen many operators run their business with a discounting arrangement, and from an accounting perspective, this is just another pricing point. From a marketing and sales point of view it's a great slew to attract potential customers. Yet we have 23,000 parents (and more registering every single day) using our online marketplace to book child-related activities. From what we've experienced, parents will book with or without a discount. Offering a discount for returning customers seems to be a determined ploy that providers use. We know that it's common to have parents and their children moving holiday or before and after school programmes often. This can be due to children discovering new interests, families moving houses and attending somewhere more local, kids trying out their friends groups and parents shifting around their hours at work to look after kids. It can be hard to retain customers and this might be a way of keeping them. But as we mentioned before, many of the reasons caregivers get involved in programmes are not cost relative. Cherise Pendergrast; our guest blogger, shares from a parent perspective, what caregivers look for when selecting their childcare provider. We've seen parents paying for programmes where their kids love participating and the staff have cultivated trusting relationships with them.
On another note we've had providers tell us that they feel it necessary to offer discounts and convoluted pricing structures because the provider down the road does it.
Instead of competing on price providers might find it more effective all-round to offer a simple fee structure, and focus on making booking activities an easy and transparent process. We've seen providers hesitant to reduce their pricing point framework because they don't want parents opting out of their booking. Caregivers who do this are usually the more difficult patrons that aren't happy with any style of pricing, no matter what you do.
---
In the scheme of things providers are left with a bigger head-ache rather than a bigger bank account. They've struggled to manage their various pricing points which demands much of their time and increases administration tasks. Along with that they're taking smaller payments. We recommend you offer a smaller selection of pricing points. Here's a tried and tested structure that one of the largest afterschool programmes in Australia and New Zealand use. They have three prices that run across the board. No discounts or special prices included. No micro-tiers or subcategories and no additional fees.
Kelly Club Childcare Pricing Structure.

This strategy will save you time on administration duties and allow you to receive full payments for what your programme is worth. Not only that, but parents will appreciate your simple payment options. You'll have less caregivers confused about their invoice information and these being paid promptly. Take a look at your pricing structure to see if this would suit you.
2. Use an administration system that is tailored for your business.
Don't skip out on this. Yes many of the great platforms come with some sort of price tag attached. But the time and resources saved when getting this right is extremely beneficial. 90% of the business's that come to Enrolmy, have staff overloaded with administration duties. Below are a few examples of the alternative combinations of software, that we've seen providers criss-crossing to manage their operations. .
Taking Bookings.
Opencart
Shopfiy
Other ecommerce sites. If an activity needs to be 'added to cart' rather than 'booked into' or 'registered for' the platform is best used when selling products rather than services.
Collecting Enrolments.
Downloadable PDF's created through Word or Google Docs.
Google forms.
Contact / Inquiry forms on website.
Sign up sheets at the childcare location.
Hotmail / Gmail communications and confirmations.
Gathering Payments.
Organizing Inhouse Operations.
Excel
Spreadsheets
Google Docs
Emailing platforms
Texting
Paper forms
Why Work Harder For The Same Outcome You Get, If You Worked Smarter.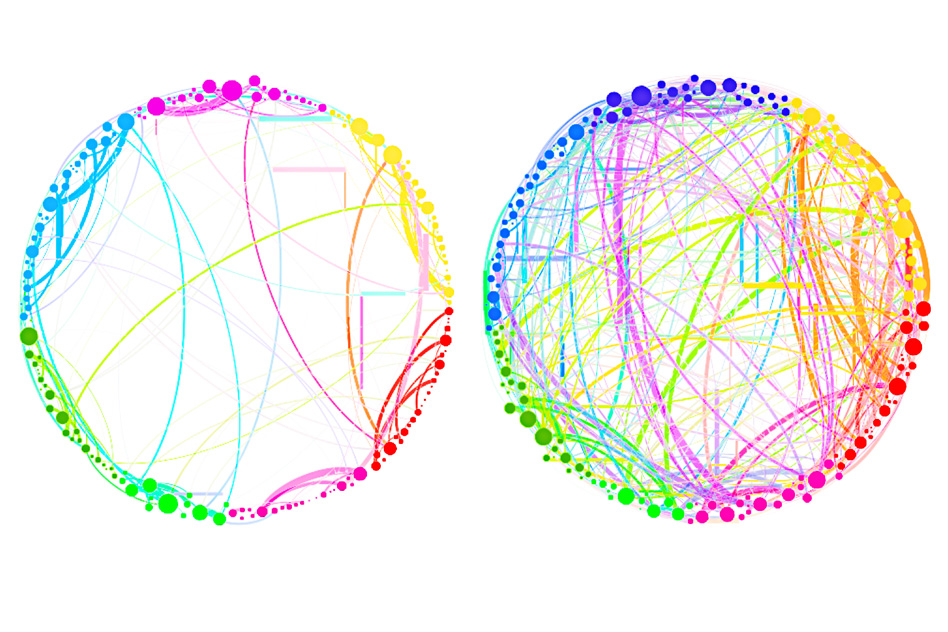 These are just the more common alternatives we've come across. There are so many more and yes lost of them are free. But to be an optimally functioning child activity provider, we highly recommend researching and paying for hybrid systems. That way there's no need to be using multiple platforms for one job.
Finding a tailored platform for your business will simplify your financial processes.
Enrolmy offer extensive software that's designed specifically for activity providers. Enrolmy takes enrolment details, bookings and emergency and medical forms. They also process payments, allow credit card transactions and automate invoices. All of this is stored on an online database which makes it accessible for you anywhere and on mobile. Not only that but Enrolmy is completely integratable with the popular accounting system; Xero. It also serves administration purposes. Having importing and exporting capabilities, printable attendance lists but also online sign-in options. Staff who have access to the back-end system can create classes and lessons, camps, activities, one day events and upload all that information to one place. Widgets can be integrated onto a providers pre-existing website. Enrolmy have also created a marketplace where 23,000 parents are looking to book their kids into an activity. We have other blogs that go into detail about the benefits of using Enrolmy over alternative options but the ultimate factor for providers is that it's an all encompassing platform.
We personally encourage our providers to use the following...
Enrolmy - To take bookings, enrolments, payments, manage customers, take credit cards, automate invoicing, database info, manage programmes across multiple locations, manage OSCAR subsidies, organise camps /trips / classes / lessons, fee payments, cut out the paper from the job and utilize the free advertising through Enrolmy's marketplace.
Xero - To deal with invoicing, account reconciliation, customer support with money related issues, entering bills and all the extra accounting additives.
Mailchimp - To create awesome and fun templates for mass emailing. Enrolmy software does this aswell but MailChimp offers fun and user friendly templates.
Squarespace - A simple-to-use website platform. This is perfectly compatible with Enrolmy.
3. Automate your invoicing.
It's vital for providers to have strong credibility with the caregivers and communities around their business. The direct influences of this can increase bookings and help retention in programmes. Being credible is also a huge marketing tool, and it's free. Unfortunately there are many ways that one can lose the trust and reliability of their customers. Which ultimately affects the business. Say an operator manually sends out invoices each week and sometimes they're sent out late or on different days. The irregularity of this enforces the idea that payments on time aren't important, therefore parents stop paying on time. Which leads to administration tasks increasing as someone has to chase up these accounts. This has often led to accounts sitting idle and then being left unpaid. We've also seen providers who are manually invoicing, send out too many. A holiday programme client of ours used to manually send out her invoices. Each time a customer made a change to their booking she would send them an invoice. For example, a customer booked their child into the programme - then an invoice for that would go out. If the child was late then she would send another invoice for a late fee. If the child changed their attendance day, the caregiver was sent another invoice as a cancellation fee. One of her customers had received six invoices by the end of their two week holiday programme.
Instead we suggest an automated framework for many of our clients, where only two invoices are sent out.
The first is to be sent upon the booking of an activity.
The second and last invoice is to be sent out at the end of the week / programme / fortnight, with all the extra fees, penalties, changes or additional costs that have occurred over time.
This makes it much simpler for the customer and ensures that the provider is collecting their full payments owing. It also makes it simpler for accountants to track, marry and reconcile accounts later on. It also convinces the caregiver that this is a professional business, not to be messed around.
Providers should expect prompt payments and steady cashflows.
We want childcare providers to have their time freed up and getting back to doing what they love. We know that by running your programmes AWESOME, you can do this. Request a FREE DEMO with us today because getting your financial management in order is all apart of that. Take on board these tried and tested tips and see the difference it will make in your business and personal life.