After running holiday programme skate sessions, skateboarder of 22 years; Simon Thorp, decided to go full-time with teaching kids how to skate!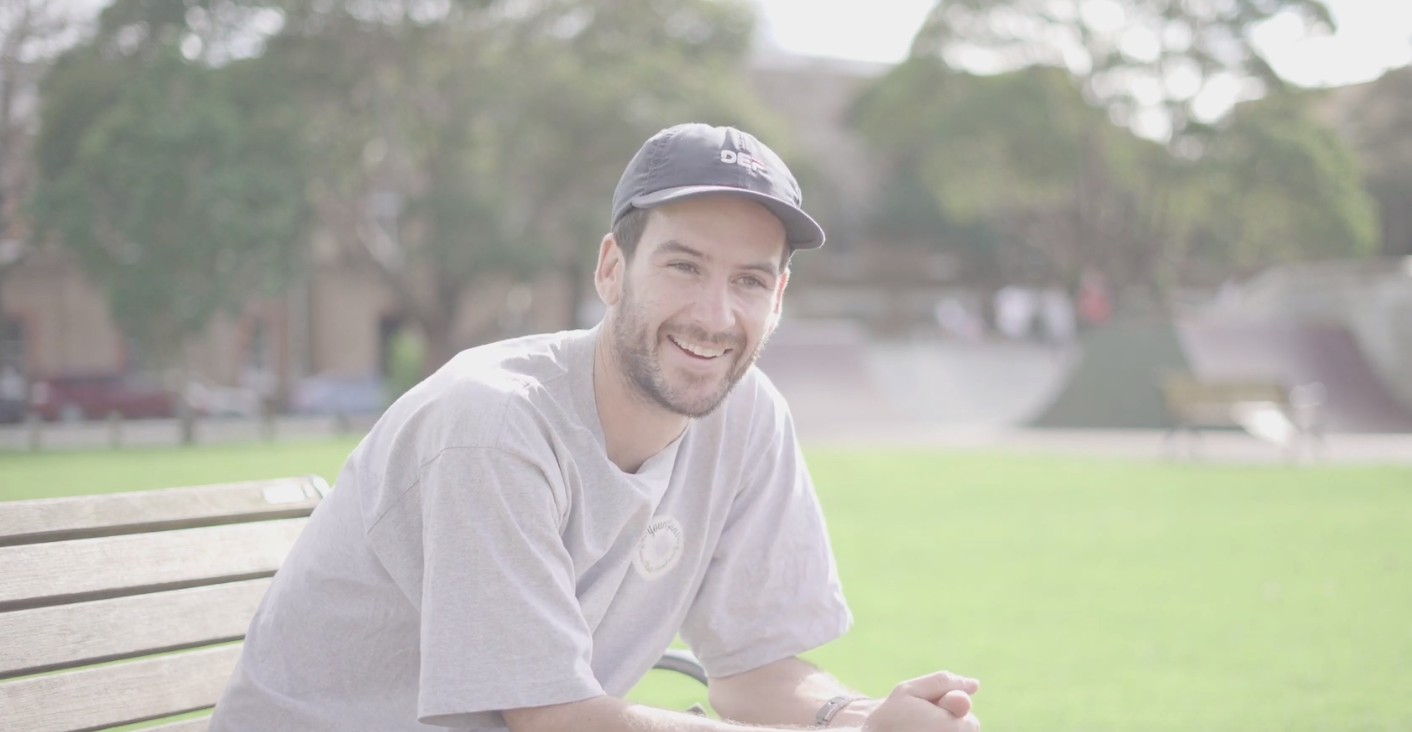 About Young Guns Skate School.
Young Guns Skate School give youth and families the opportunity to get involved in skating through their programmes. Simon and his tutors offer classes at schools during lunch times, after school classes, holiday programme options and even skate tours and birthday parties.
The Tutors.
Along with Simon, the Young Guns Skate School tutors are all seasoned skating professionals, with years of experience in the recreational sport. After visiting Simon and the team, it was evident that they are passionate about sharing their love for skateboarding with anyone keen on learning!
---
The classes.
Simon Thorp: "For all of our sessions, we teach skateboarding from the absolute first steps and up. We see kids from all levels of experience so as long as they're not better then us, we can teach them something! At holiday programmes, kids will come along and we'll play games and activities to warm up. Then we'll go through all the different tricks and skills that you can learn on a skateboard. Most of all, they'll be having fun. An after school class is run at the students school. We turn up at the school with our Skate School ramps and equipment and set them up on the school court. The kids will come straight from their afternoon classes (some kids arrive from surrounding schools too) for a 3.30 start. We skate through some epic obstacle courses and teach the kids new tricks."
Their Values.
Simon Thorp: "Other then new tricks and skills, we like to teach our students some skateboarding values. There are a lot of etiquettes in skateboarding, especially at the skate parks and a lot of families aren't actually aware of this. So we help to teach the kids things like not pushing in, and when to go and when not to, where to stand and where not to stand at skate parks, and how to treat them properly."
Simon Thorp: "Through our programmes and values, the kids learn perseverance, patience and persistence and also how to be respectful, safe and responsible as well."
How technology has enhanced Young Guns Skate School programmes.
Simon Thorp: "You wouldn't think so, but there's a lot of admin involved with Skate School. The majority of my time was spent behind a computer responding to emails and just doing administration. Put it this way, we used to take all our class bookings by email. So I would reply to each email with all of the information about how to book and take names and enrolment forms one by one. Doing that with over 300 kids each week was crazy. We've recently opened up more Skate Schools around Auckland too. Which created more emails coming through, so the amount of time I spent getting back to people was adding up. It was a huge challenge trying to respond to everyone each day."
"So I started looking for an online booking service to provide a way for parents to book online. I wanted to automate our process more so I didn't have to do so much typing on a computer. That's where Enrolmy came in. Enrolmy lets the parents book and pay for our after school sessions and holiday programmes now. I don't have to chase and collect payments anymore, because the system does that for me.
Simon Thorp: "Enrolmy has minimized the time I need to sit behind a computer and now I can go skating more."
Simon Thorp: I've found the Enrolmy team really friendly and supportive of Young Guns too. It's all working well and eventually I would like to open as many skate schools as possible, outside of Auckland and up and down the country.
You can keep up to date with Young Guns Skate School by following their pages below:
Facebook | Instagram | Enrolmy
---
If you would like to see a demonstration of the how Enrolmy Software can service your programmes and help your parents book and pay online. Then click here to book a demo