Tips to improve your website
At Enrolmy we look at a lot of small business websites. In our experience many child care and child based activity businesses have websites that - to put it politely - could do with a bit of improvement.
Our lives are becoming increasing digital. Our transactions are digital. Our business presence is also becoming digital. This means that now more than ever having a great digital presence is vital.
If you're running a small business and budgets are tight, then shelling out for a professional web designer may seem like a luxury you can't afford. Hiring an expert will get you the best result. However we have a few tips to pass on that will help your site look better and work better for your business.
---
1. Logo
It all starts with your logo. If you choose one thing to invest in, it's getting a logo professionally designed. Use this as your north star. Colours, brand identity and font choices should all compliment your company logo. Make sure you have versions of your logo that work in portrait and landscape, black and white and one both dark and light backgrounds. By considering all these scenarios you'll avoid other's messing with your logo and making logo abominations - forcing it to do things it was never designed to do. Make sure the quality of your logo is always sharp, rather than grainy and pixilated.
2. Quality Imagery
Child-based activity providers have got it made in this area. You have the best subject matter with happy, engaged and joyful kids. Get a professional photographer to come along for a session and create a library of images to use throughout your website. Or brush up your photography skills and take your own. Check out our blog post on How Awesome Images Engage Customers for more photography related tips.
3. Design
If you can't afford to get your website professionally designed there are other options that will give you a slick result. Using a web platform such as, Weebly, Squarespace or Wordpress to build your website gives you access to thousands of professionally designed web templates. This is an easy way to give your site a great look and feel. Customizing that template to your brand can usually be achieved through a few tweaks. A beautifully designed site will make a powerful, positive first impression. Customers will perceive your business as more credible and be more forgiving of the sites flaws because of it.
4. Usability and User Experience (UX)
One of the things we focus on a lot at Enrolmy is creating a great user experience for our customers. One of the keys to this is realising that you are not the user of your own website. We naturally design and plan with our own personal biases and knowledge. A very important insight is that our customers or users don't necessarily know what you know. Design with your customers needs in mind, rather than what you want to tell them. A very important component of great user experience is user testing. Get customers feedback to your design, if possible. Ask them to complete the common tasks like finding out about one of your activities. Do they find it easy and intuitive? Does the navigation and labelling make sense to them? You can even do this with paper sketches before you get to the design stage.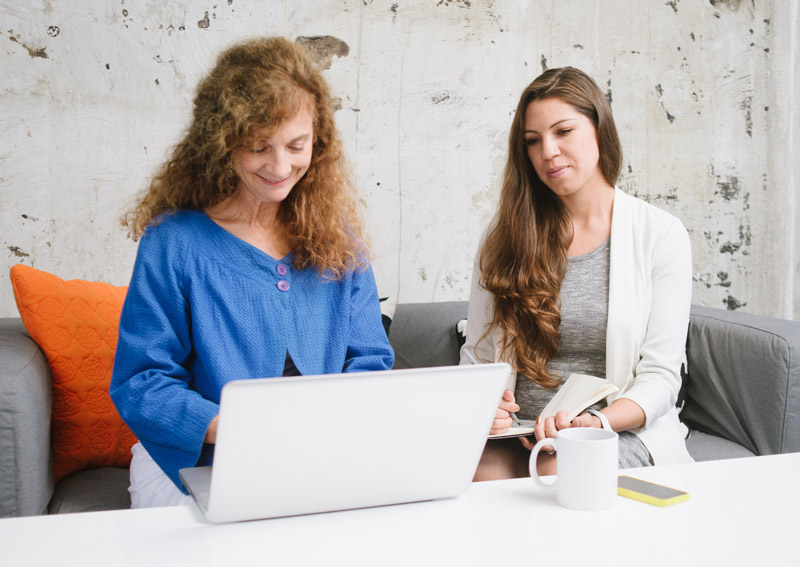 5. Functionality
People expect a lot today when they go online. Companies like Uber and AirBnB have set the bar high for all other businesses. Users now expect to be able to run a lot of their lives digitally. We want to bank, pay insurance and grocery shop online - just to name a few. When it comes to parents finding, booking and paying for their kids activities; it's no different. Most parents can empathize with how busy life is with kids in the house. If you add two parents working full time, the time available to manage their life shrinks even more. When parents sit down to plan their kids activities, be it piano lessons or holiday programmes, they're usually seizing a rare moment of opportunity. Providers need to be ready to give them exactly what they need and when they need it, in that moment. Relating to the usability and UX point above, the experience has to be easy. Based on our research parents want to get the job done and dusted, right then and there. If they've spent the time surfing and searching and have found your activity with the time and place all aligning then they'll want to lock it in. This means they'll want to book and paying online, right then and there. Parents we tested felt worried and insecure that their bookings were not locked in if they didn't pay on the spot. This is where Enrolmy can help - with our parent friendly booking and payment software. We even offer the ability to integrate your activities into your own website. Enrolmy works seamlessly with your own existing brand. Check out Enrolmy's extensive features to find out more.
6. Save your business time
The other major advantage of a spruced up website is the potential to take a bit of work off your plate. Think about the questions and inquiries that commonly come though the phone. Could a FAQs page on your site head some of those phone calls off at the pass? If you had an online booking and payment system... would that free up some admin time for you to spend more time teaching or on staff or business development?
7. Content is king
Ever heard the phrase 'Content is king'? Your website content has to be up-to-date, accurate and useful to your customers. Other than task completion, like booking your websites content, is why your customers are there - looking for information. Your website content will also have a bearing on your search engine ranking, so make sure you're thinking about including the key words your customers might be searching for when they look for your business in your content. Adding a regularly updated blog can be a great way to boost your Search Engine Optimisation (SEO) and publish regular content. That's something Google loves.
Creating a top-notch website for your business can seem like a large and daunting task. Websites are a bit like gardens and need tending to keep producing results. If you take it piece by piece it's both achievable and well worth the effort.