Here at Enrolmy we help activity and childcare providers manage their programmes AWESOME! Along with before and after school care, holiday programmes and classes and lessons... we also work closely with schools! Our team specifically engage with sports coordinators, office administrators, the accounting team, principals and the parent community at schools. All so that the management of running sports at school is made easy! We also make it simple for parents to register and pay online for their child's school sports, fundraisers, camps, extra curricular lessons (music, dance) and even fees. So far, we have a number of schools around New Zealand who's processes have hugely benefitted from implementing Enrolmy's Free For Schools package.
---
Ex Principal Peter Marshall, has recently handed over the reigns to Greenhithe School in Auckland, New Zealand, and has come onboard with the team at Enrolmy Software. As a Principal who saw the software used in his school first-hand, we ask Peter to share about his 40 year long journey in education and why he believes schools should jump in with Enrolmy too!
Peter's Message To Principals:

"My final school; Greenhithe, was wonderful, had a beautiful community and a positive reputation. I thought it was time to hand over the mantle and tackle the next challenge."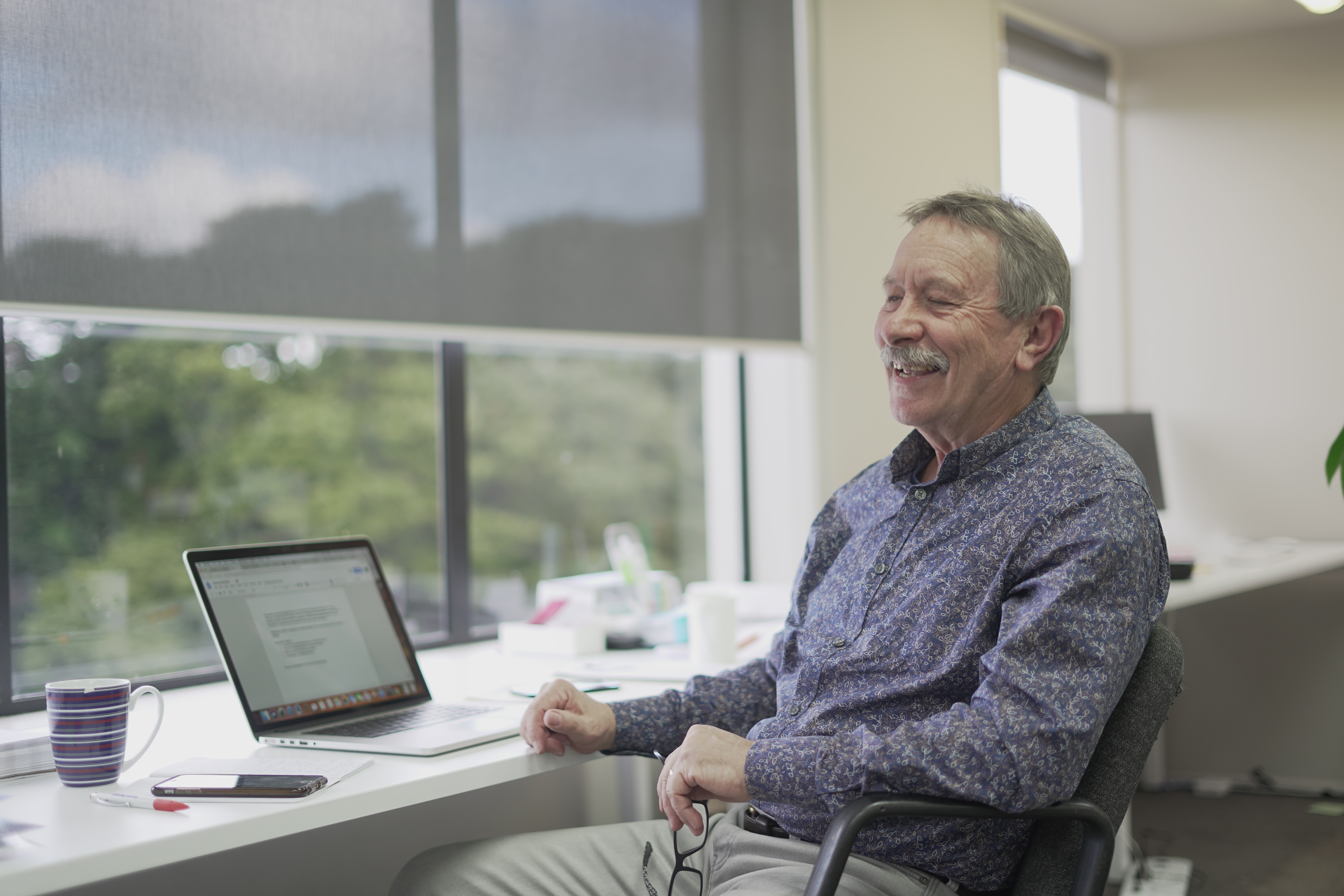 Q: Peter, tell us a little bit about yourself; your background in education, teaching and being a Principal.
I have more than 40 years of experience in education, and 28 of those years I spent in managerial positions - as Principal of four different schools around New Zealand. I was born and raised in the Hutt Valley and attended Wellington training college back in the early 70's. I graduated in 1975 and moved to Auckland to teach in Otara, South Auckland. I loved the staff, kids and parents, and ended up staying eleven years. Only broken by a year long OE in the middle - a rite of passage for us Kiwi's. I then moved to Avondale and took up a position as a senior teacher. My wife and I bought her grandparent's house in Westmere, Auckland.
That was me, happy in my work, and then two children arrived to make life more exciting.
The only unfortunate part was that interest rates for mortgages were up to 20% and my teachers salary couldn't cut it. I worked three jobs; as a teacher, cleaned during the evening on weekends, and worked at the timber mill on Friday nights. I decided that Auckland with a young family was too hard. Although nothing seems to have changed there. I applied for a Principal's position in Te Rerenga, Coromandel and managed to get it. So in 1989 we moved South. With a school house to rent for $15, a Principal's salary and renting out our Auckland home, we were able to make ends meet. So with more security, the inevitable happened and along came child number three. Being a country Principal was awesome, as was raising children in the country. In 1994 we moved to a new school in Paparoa, then Tomarata in 2001, and finally Greenhithe in 2008. Every school had its challenges, but I loved each and every one. My final school; Greenhithe, was wonderful, had a beautiful community and a positive reputation. I thought it was time to hand over the mantle and tackle the next challenge.
Q: What are three things you LOVED about being a principal?
I have loved being in education and have thoroughly enjoyed my time. I arrived in school as a 5 year old and have finally felt that after 57 years, it was time to leave. People are very important to me and that is what has made the job so satisfying. I have always enjoyed children, loved the different staff that I have worked with and enjoyed contact with the parent body and wider community. I can only hope that I managed to offer children some moments of fun, did not crush anyone's spirit and helped to provide an environment where others did not feel threatened, but were keen to explore and to try out new things. If they managed to cover a bit of the curriculum as well, I will take that as a bonus.
---
Q: So what did your role as a principal look like ?
Ha! Someone asked me the other day, "What does a Principal do?" I struggled to give an answer because the job can be so varied.
We look after the infrastructure, the buildings, the grounds, the money. We hire staff in a variety of roles. We look after the professional development and personal needs of the staff. We enrol and place children, trying to look at which class would be the best fit for them and the teacher. We look at their learning and health and welfare needs. We liaise with the ministry, we liaise with the parents. We must realize we're dealing with their prize possessions. All this and more, and then the government comes out with a new policy and we have to react and design something to fit. I also had to empty the dishwasher after breakfast with the caretaker every morning.
Q: I see! There are many facets to what your role as Principal involved! Personally, what was most important to you?
The most important aspect when running my school, had to do with the team I had around me. I obviously wanted my colleagues to be capable and professional. But I also wanted caring human beings who worked well together and were passionate about their job. They also had to be lots fun! This family attitude really made the job for me, it made my life so much easier and was what I loved most in all the places I have worked. I sincerely hopes this continues on.
---
Q: From a Principals perspective, why would you integrate a system like Enrolmy into your school?
In 2017 we wanted to trial Enrolmy Software as it would enable our parents the ability to pay for their sports registrations online, making their lives easier.
We started with one sport, Flippa-ball. There was some training involved with onboarding the new system, but the team at Enrolmy were easy to contact, answered our questions and helped solve any issues. The test in the system was that I wasn't required to get involved at all. It only required my sports coordinator to run it and it worked seamlessly for her. My only contact was to ask her, "Are you happy with the programme? Is it making your life easier?" With an affirmative answer, we continued to use Enrolmy for all our sports bookings.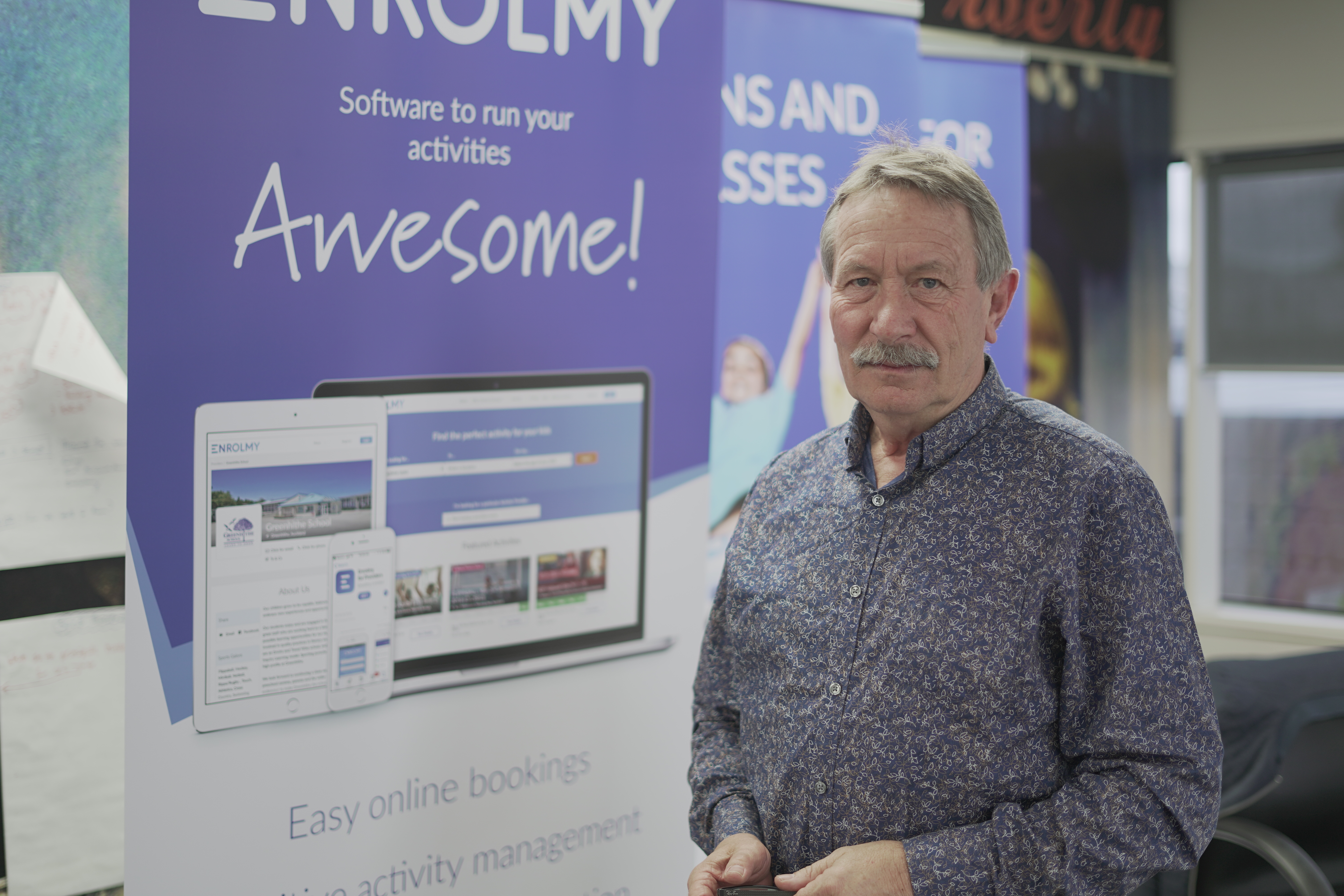 Q: How did this lead to you coming onboard with Enrolmy as a team member?
I mentioned to Enrolmy CEO: Dean, that in 2018 I would be finishing as Principal and looking for some sort of employment outside of Education. His first question of course was how had I found Enrolmy? In truth, I wasn't sure. I had to confirm with my sports coordinator. She said yes, it worked and made her life easier. The discussion came up between Dean and I, whether I could see myself advocating this system to my fellow principals? My answer was yes.
If Enrolmy makes people's lives easier, it was a no brainer. I couldn't recommend something unless I was convinced it worked. Short answer is, it does, and so here I am working for Enrolmy.